Yet another episode about pandas! 😉 Join Majik and Kurn as they discuss some of the more salient points revealed in the Mists of Pandaria Press Tour.

Episode 55 - Blessing of Frost - Pandaria's Press Tour!:
Play Now
|
Play in Popup
|
Download
So many links…
At MMO-Champion
Mists of Pandaria Press Tour
Other Press Tour Interviews, etc
At Wowhead
Pandaria Reactions: Short and Sweet
Pandaria Blogger Reactions: Point by Point
Pandaria Blogger Reactions: Long and Detailed
Factions in Mists of Pandaria
Mists Reactions: Key Points
CONTEST TIME!
@Kamilla_of_ET actually made and sent me a SAD MOOSE.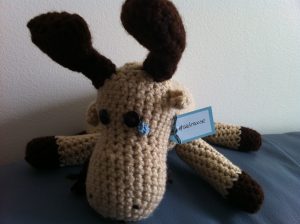 We obviously need a NAME for the #sadmoose! So please email us your suggestions at: podcast [at] blessingoffrost.com! We'll take the top 5 or so suggestions this week and then put up a poll next week. You guys get to vote on his name! If your suggested name is the eventual winner, I'll send you a $10 Blizzard Store pet. 🙂
And don't forget, please send us your Cataclysm Bucket List ideas (things you want to do pre-MoP!) so we actually have a show next week. 😉
As always, please rate us up on iTunes and shower us with love in your review — and you get a shoutout on the podcast in return.
Don't forget to follow us on Twitter: @kurnmogh and @Majjity for us and then @ApotheosisET for our guild (apotheosis-now.com!).
Save